Most wall decals bring to mind kids' rooms, but used tastefully, the right decal can add a lot to the style of any room. This tree branch decal, for example, looks great next to the floating shelves in our spa-style bathroom.
Because this is a decal, and not a stencil, it's very easy to apply to the wall. It consists of a layer of white backing paper on the bottom, the decal in the center, and see-through transfer paper on top.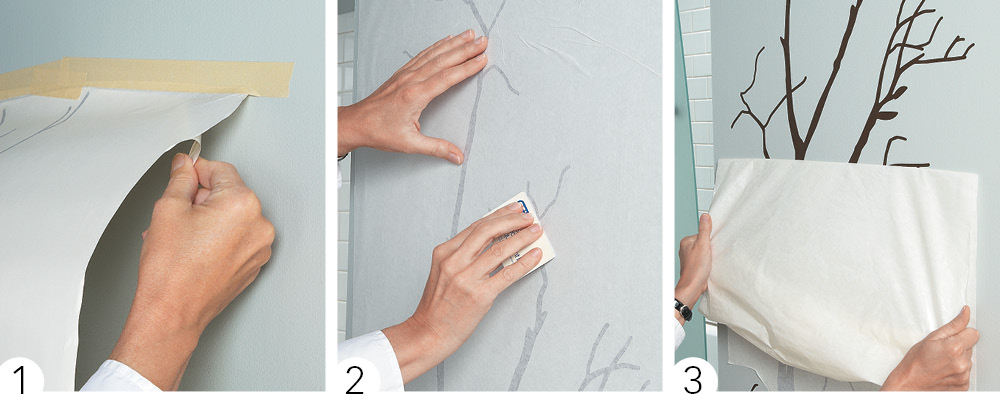 To apply it, start by taping the decal where you want it with the backing paper against the wall. Then, reaching underneath the decal, peel off the backing paper (photo 1). Smooth out the decal by hand, and rub the entire pattern firmly with a credit card to apply it to the wall (photo 2). Finish up by peeling off the transfer paper (photo 3) — the decal will be well adhered and professional looking!
Resources: