The built-in storage space in my bathroom is minimal. From the first day I moved in and unpacked, I knew I'd have to create my own way of keeping cosmetics, hair accessories, and toiletries easily accessible. Since I didn't want to clutter up the counter, the small wall beside the mirror was my best bet for installing storage.
Shelves and boxes were the obvious solution ... but when I came upon a line of stackable bamboo drawer organizers at World Market, I realized I could skip the shelves all together! (They're also available online through The Container Store.) The bamboo is great because it's attractive and sturdy, and the boxes come in all sorts of shapes and sizes for organizing various items.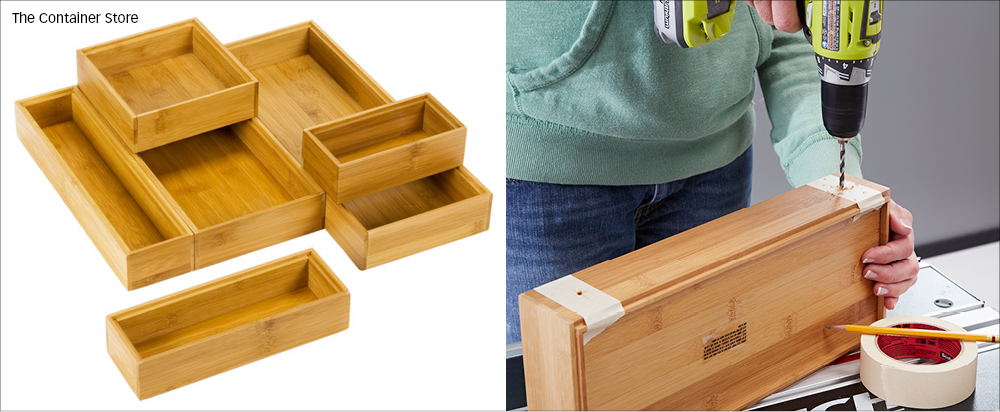 To hold all of my things, I needed two separate "stacks," each with a long box for the base. Since the boxes have grooved edges that prevent them from sliding out of place when stacked, the only ones that needed to be attached to the wall were the two long bottom boxes. The smaller boxes on top are just set in place, so I can lift them off as needed. Most of the items I use on a day-to-day basis are accessible without moving a thing, though.
Tip: To mount a box to the wall, drill two small holes in the back side with a brad-point bit, which is perfect for extra-hard materials like bamboo. It's a good idea to drill through masking tape to prevent chipout. Then use heavy-duty wall anchors to secure the box to the wall.
Mounting these bamboo drawer organizers to the wall was the answer to all of my bathroom storage troubles. But the same concept could work if you're stuck with storage issues in a different room. You could even secure the back of a box to the wall to create a display shelf like this.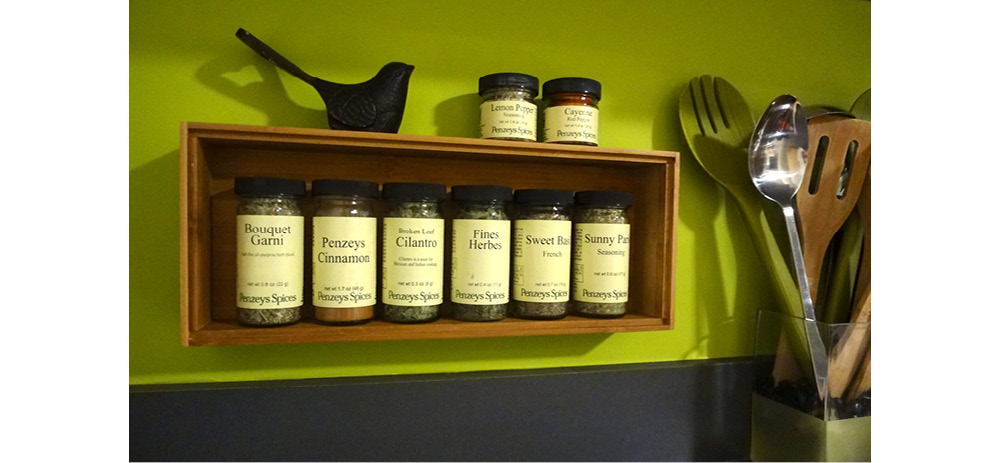 Resources: