The case of drooping fixtures is a classic problem. If you have a fixture like a towel bar or ring that's just screwed into the drywall (as opposed to a wall stud), and it sees regular everyday use, there's a good chance it will eventually begin to pull away from the wall.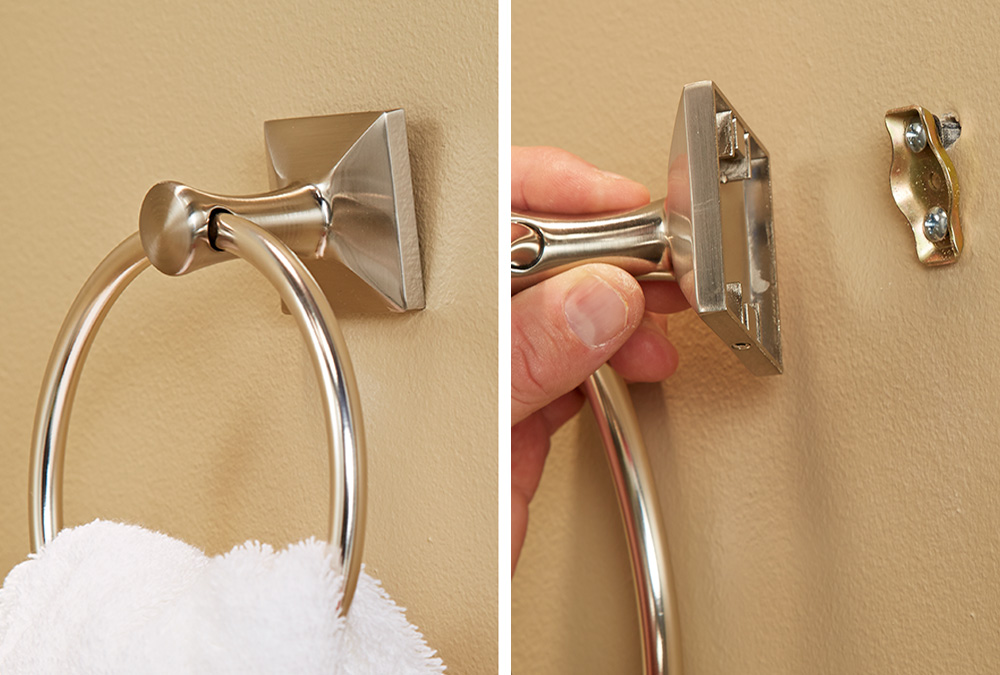 We see this mostly with new fixtures that homeowners have added after the home was built or with a renovation. Quite often, the brackets are installed with regular alligator-style drywall anchors. These anchors consist of a round plastic insert, which expands when you drive a screw into it. With frequent use of a fixture, the anchors start to wiggle around and become loose in the drywall. And after a while, the fixture starts to droop, which makes it function poorly and look terrible.
Wall-Dogs to the rescue! These handy little fasteners replace the anchor all together. They're simply screws with coarse threads that drive into the drywall and grip really well.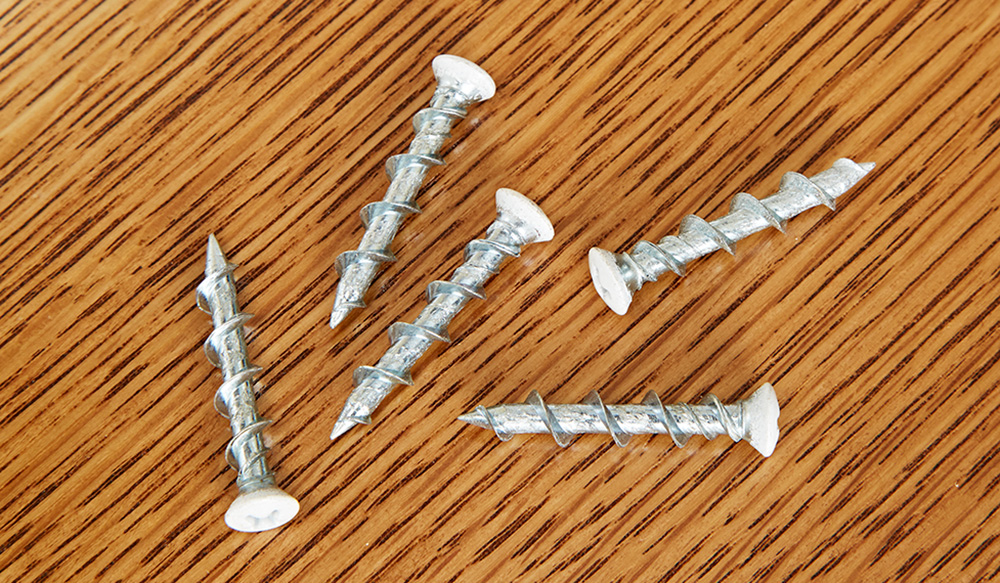 Reattaching a fixture that's already in place is pretty easy. Start by removing the old fixture and the mounting plate. Remove the screws and anchors, as well. To reinstall the fixture with Wall-Dogs, move the mounting plate an inch or so away from the existing holes. Then just drive the screws through the mounting plate with a cordless drill. You'll find that the mounting plate snugs up against the wall very tightly.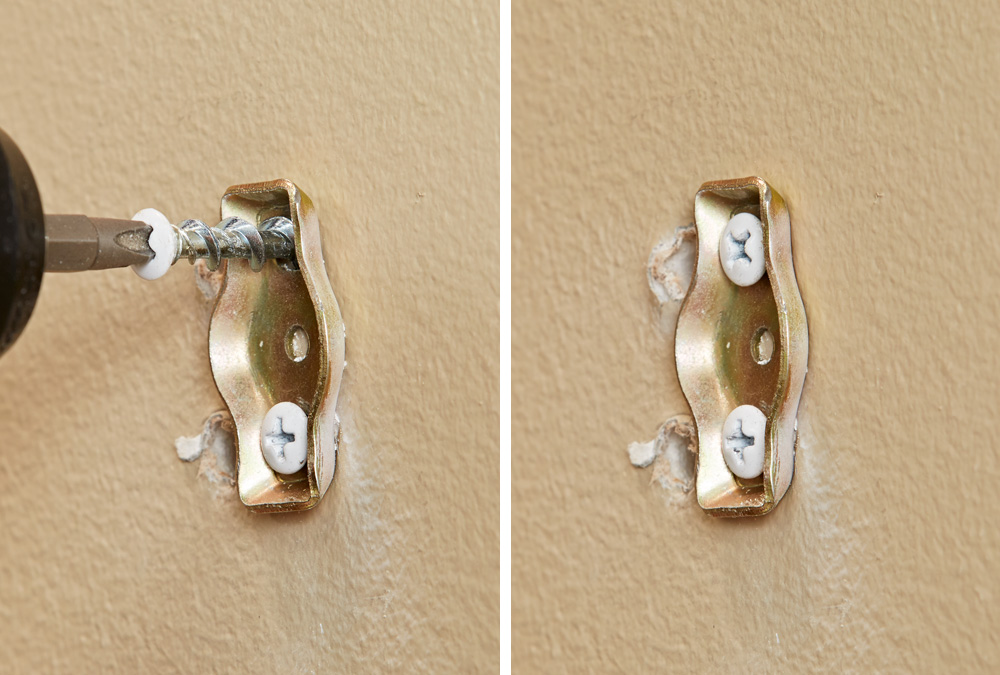 If you cannot move the location of your existing fixture, it's best to patch the holes with a good wall compound, such as DAP's Fastpatch 30.
Resources: