With a crackle gelatin, you can give your projects a weathered look in a matter of minutes. This type of product works best with water-based paints or finishes, like milk paint, but can also be applied directly to clean surfaces such as bare wood, primed metal, and glass.
One of our favorite crackle products is Antique Crackle. Antique Crackle is a natural liquid gelatin, so it's non-toxic and biodegradable. Plus, if you keep it stored at room-temperature, it has a shelf life of a couple years (and an indefinite shelf life if you freeze it).
Using this crackle product is easy. Simply apply it, let it dry, and brush on your top coat of paint. We show you how in the photos below.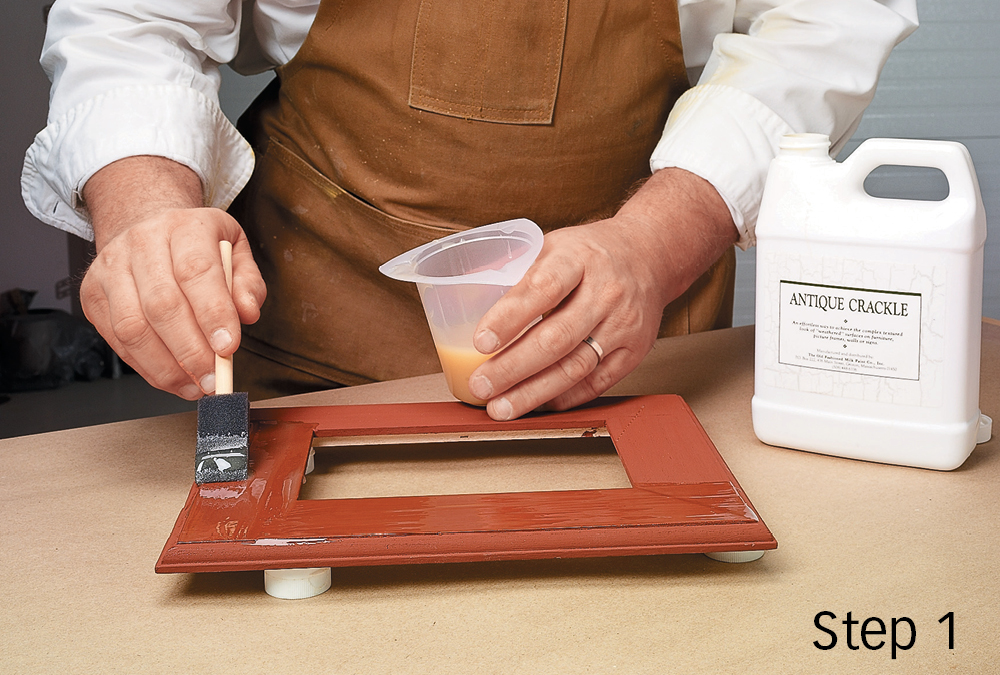 Step 1: Start by brushing a base coat of milk paint or water-based paint onto your project, and let it dry. Then apply an even coat of the crackle gelatin, as in the above photo, and allow it to dry until cracks form.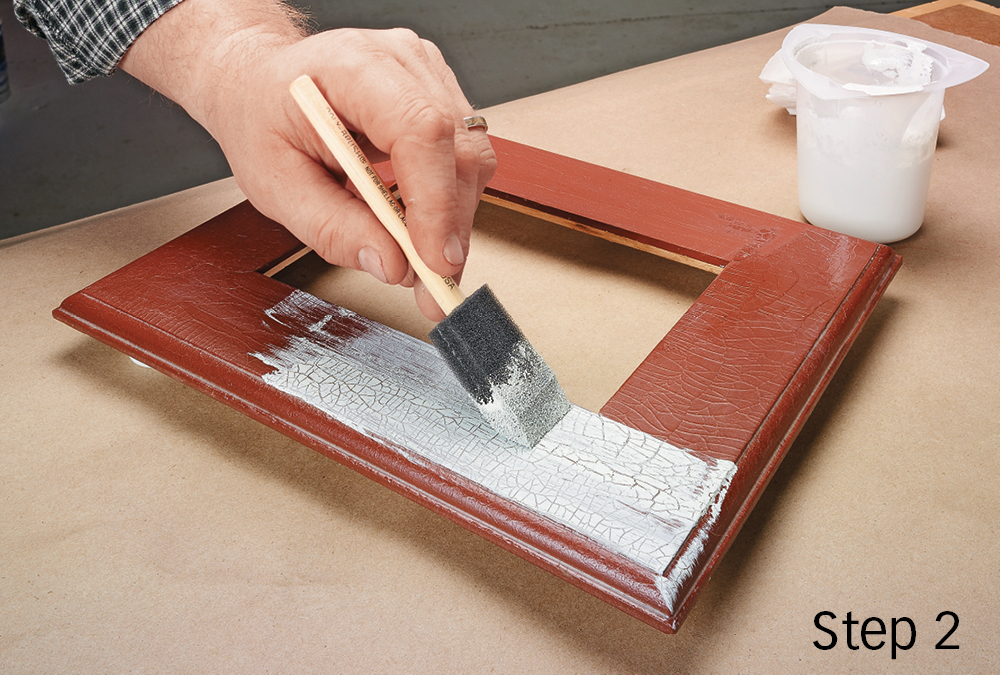 Step 2: After the crackle gelatin has dried, apply a contrasting color of paint for a unique look. Be careful not to over-brush this final coat of paint — you don't want the layer so thick that it begins to fill in the cracks.
You might want to use a clear topcoat over the paint to protect the finish. If you do, be sure to choose one that's oil-based. A water-based sealer will reactivate the crackle medium.
The number of projects you could apply this product to is endless. Using a crackle gelatin is a great way to achieve an instant antiqued look.
Resources: