Inspiration for creative pendant lighting options is all around us. Whether you're at your local home center, or rummaging for salvaged items, there's probably something that can be turned into unique pendant lighting.
An easy way to create fun pendant lights is to use wire or mesh wastebaskets. You can go the classic route, like the Safco Medium Round Mesh type on the right, or you can use ones that have more of a design to them, like the taller Design Ideas Cabo wastebasket, or the wire circle round wastebasket found on Amazon. And, of course, they are easy to customize by spray painting them any color you like.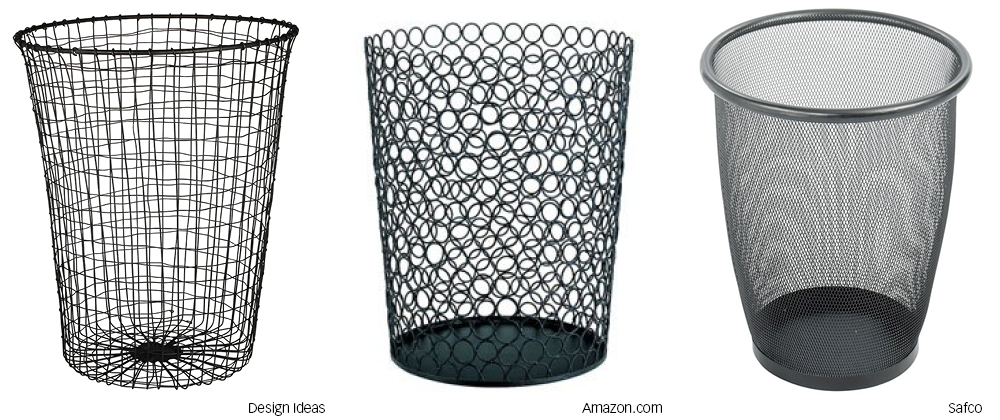 If you like pendant lights that have a more open look, try one of the three options below. The round wire potato baskets from Farmhouse Wares have a more simple, rustic design, while the wire shapes in the American Metalcraft bread basket create a more geometric design. The Voliere octagon wire birdcage could easily accommodate a light kit and be hung up in no time.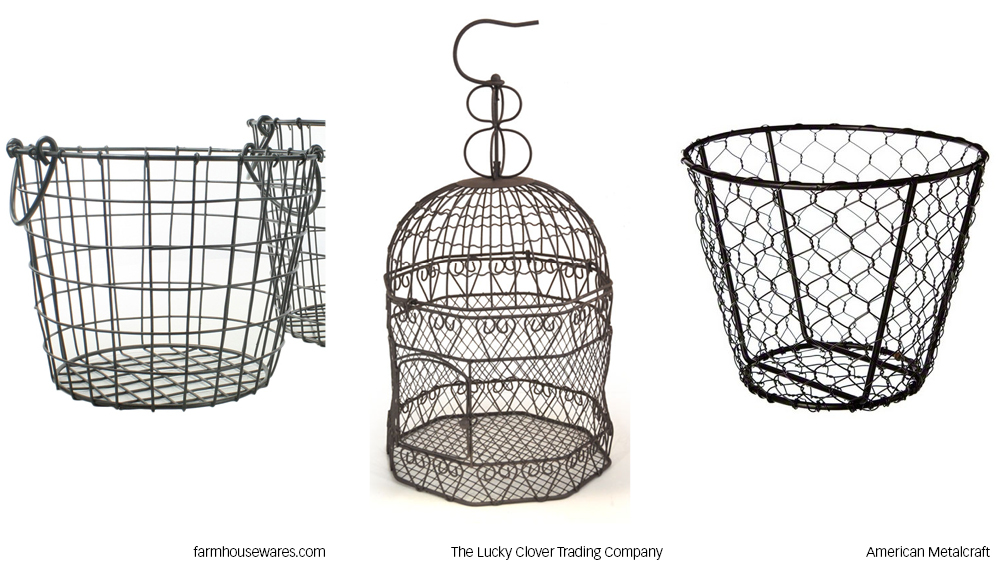 Try looking for items in the kitchen section or at your local sporting goods store. You might be surprised at the potential a lot of items hold, like the ones below. A steel cylinder with perforated holes, like the one from Wuzhoukingda, is similar to the grain aerator we used for a pendant light in Free Issue No. 3. The Edison wire baskets can bring a unique shape to your fixtures, and flipping the stainless steel fruit bowl upside down would be an easy way to turn an unexpected object into a light.

Another unexpected item to use as pendant lighting is a galvanized minnow trap. The one shown below from Cabela's could be cut in half to make two matching pendants.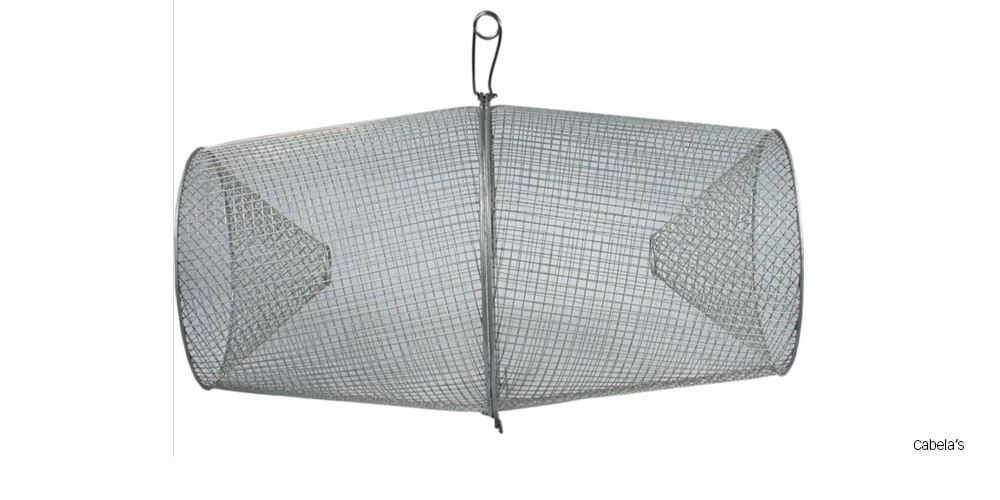 If you think of any other unexpected items that could be transformed into pendant lights, we'd love to hear your ideas!