Our holiday guest bedroom from Free Issue No. 2 features all sorts of warm and festive textiles. For the main blanket on the bed, we were all in agreement that we needed to find something in a winter-weather material – preferably a knit or wool – with a sweater-inspired pattern. After a round of voting, we landed on the Snowflake Java Throw from Pine Cone Hill for our purchase. But we had enough good options to put together a collection of blankets and throws that had our staff excited for the winter season.
Perfect Pattern. A fun, festive winter blanket is an ideal purchase when you want to add a touch of whimsy to your room this time of year. Here are our favorites.

Nice Knits. These options had a few of our staff members ready to curl up for a nap! They'd be wonderful warm additions to your favorite relaxing space.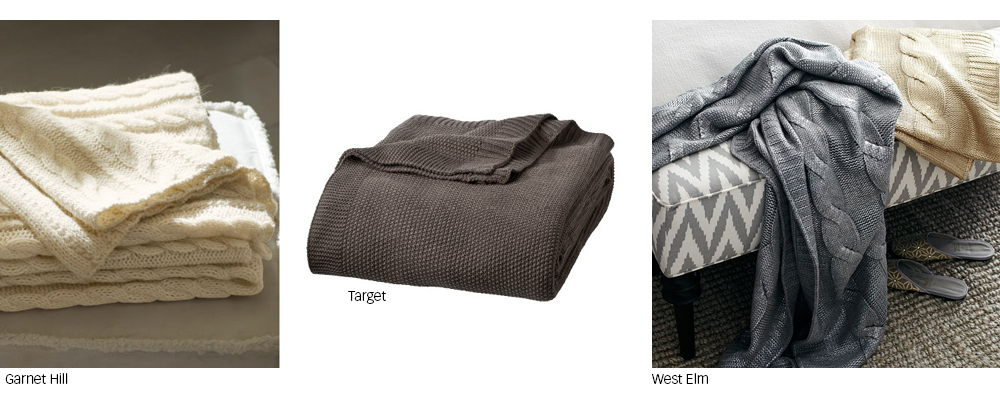 Luxurious Faux Furs. Faux fur blankets are quite popular, particularly during the colder months. These selections would be great for adding texture and style to any home.